Jobs At Italian Tile And Stone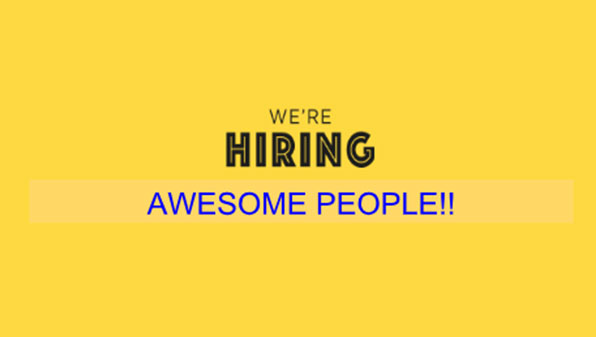 Company description
Italian Tile & Stone is a leading Irish interiors company established for over 20 years. We import and retail quality Italian Tiles and ancillary products which we sell from our  boutique Terenure Studio. We currently have two vacancies for really excellent people.
Showroom Sales Executive

Job description
We are a long established highly successful retailer of quality Italian Tiles. We are looking to recruit a Showroom Sales Executive for our Terenure Showroom
Ideally you will have a passion for interiors and customer service as well experience selling tiles. However we would also welcome applications from candidates with experience of selling home furnishings/materials and all those with a genuine passion for interiors.
Offering a high end product on an appointment only basis, your role will be to oversee the sales process from initial contact to delivering products onsite. While the salary will reflect experience it is not strictly necessary. What is important is that you have excellent people skills and are highly motivated. This is a long term position so we are looking for someone who is committed to learning and growing with the company.
Our commitment to you is an excellent starting salary, on target bonus, ongoing training and mentoring, good work/life balance. Part Time would be considered for the correct candidate
Role Details:
We operate Mon - Sat
Competitive salary
Positive working culture! Warm and friendly environment, with an experienced team who are happy to share advice/experience with a new starter
Bonus for achieving agreed sales targets.
Key Responsibilities:
Using a consultative approach, build relationships with customers to ensure they find the right products
Provide guidance on a range of products through
Follow up on customer leads, quotations and build strong rapport with new and existing customers
Work towards sales targets
The successful candidate:
3+ Years in Sales (ideally in Tiles or related home furnishings)
Excellent communication skills, ideas, creativity and a passion for sales
An interest in interiors is a plus for this role!
Self-motivated, confident and professional approach
Reasonably proficient computer skills
Sales Administator (Remote) Part Time:
Administrative back up is crucial to the effective and efficient day-to-day operations of our company. We seek  a dedicated, experienced person to support the sales staff in a variety of ways including telephone contact with customers, pricing, communications, scheduling, data entry, etc. This is a part time position ( up to 20 hours per week) and allows for working from home/remotely
Role Details:
Up to 4 hours per day Monday - Friday ( Flexible)
Opportunity to move into sales for the right person ( if desired)
Access our data resources to provide up to date information for both colleagues and customers
Key resposibilitires
Proficent in the full suite of Mircrosoft Office/G Suite in particular excel
Experience at data entry with a good attention to detail
Pleasant telephone manner
An ability to efficiently provide colleagues and customers resources as required
The Successful Candidate
2 + Years experience in a  similar role
Excellent communication skills, ideas and  creativity.
Self-motivated, confident and professional approach
Excellent abilities in Excel
To apply for either role:
Please email a short cover note outlining the position you are applying for, your experience and what you feel you could bring to the role.
Click here to send email
Not the role for you or you might like to work with us in the future....?  Email us above - We are always delighted to speak to anyone who feels that the tile business may be for them!
We look forward to hearing from you.